"It's All About You!"
Date and Time
March 13th, 2022
Location

,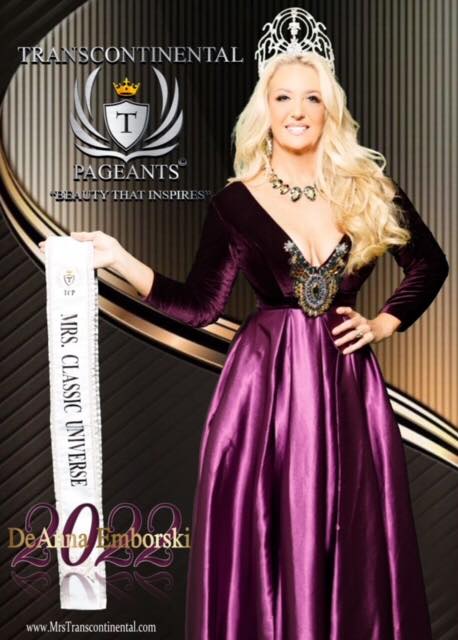 Virginia Miss Amazing participants don't miss the chance to meet DeAnna Emborski, Mrs. Classic Universe TCP 2022, and get helpful tips for your upcoming interviews with the Judges! This Sunday, March 13 at 2 p.m. There will be an opportunity to ask questions as well.
Contact Lanis Geluso for the Zoom link.
lanis.geluso@missamazing.org