Dance with Bollywood on Wheels!
Date and Time
September 1st, 7 pm EST
Location
Zoom Meeting

,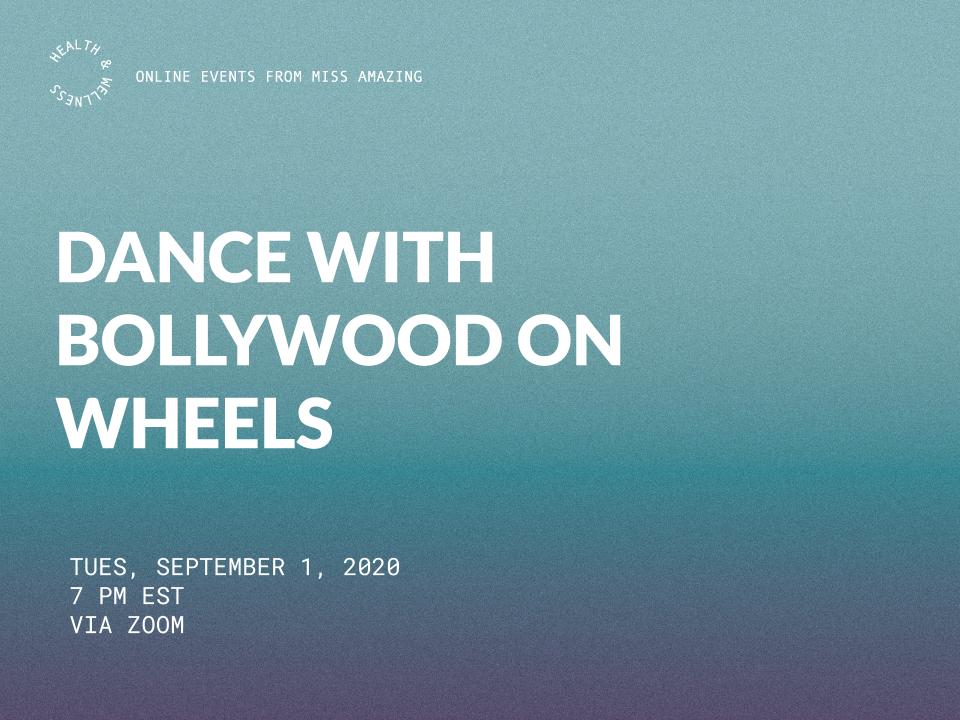 Let loose and get a glimpse into Indian culture with Bollywood on Wheels!
Bollywood dance is a mix of classical Indian dance and R&B & hip-hop. In this one-hour class, Aloukika will teach you a few basic Bollywood dance moves and will combine them into a simple routine that you can practice at home.
About Aloukika
Aloukika Patro is the National Miss Amazing Jr. Teen Representative and the dancer behind Bollywood on Wheels, a YouTube channel that features original Bollywood dances.
***
Reserve your spot HERE!