Speak Up for Self-Advocacy!
Date and Time
July 30, 2020, 4 pm CST
Location
Zoom Webinar

,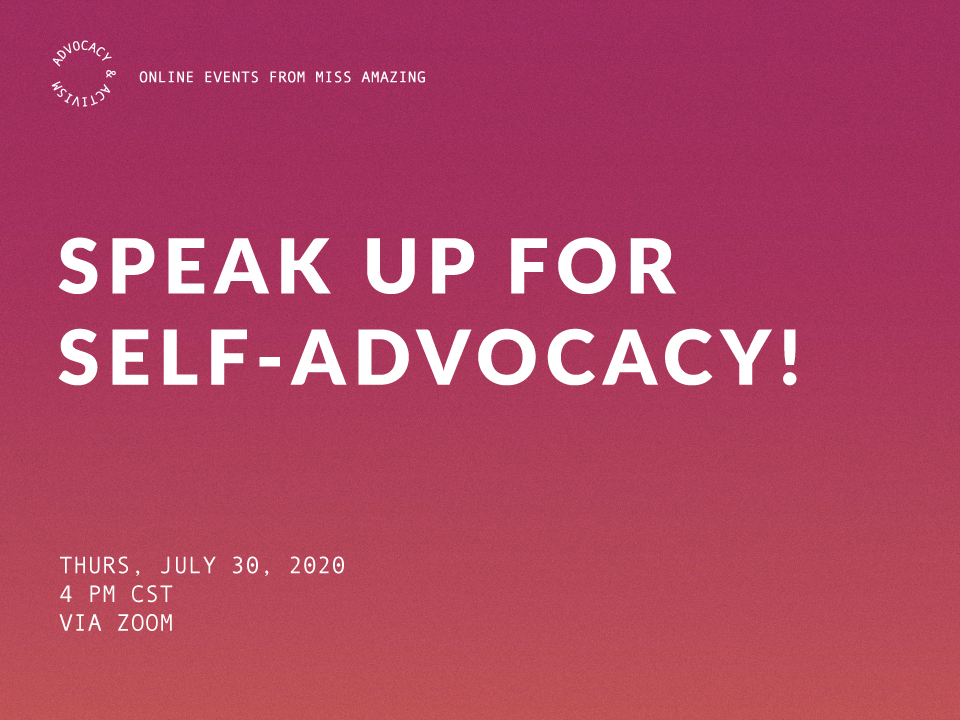 Do you want to learn about self-advocacy? Let's work together to solve the self-advocacy puzzle by learning about the different pieces- who, what, where, when, how and why - needed to speak up and speak out for your life! We will also learn about advocacy at school or an agency, at home and in the community.
About Tara Ahern
Tara is the Project Director for The IL Self Advocacy Alliance, a statewide entity that empowers people with disabilities to become advocates through education, cross-disability trainings and individualized mentoring. In addition to supporting their 37 member group chapters, Tara and her team engage in local, state and national advocacy and organize around important disability issues. In 2016, Tara created Alliance Ambassadors, an immersive 5-month leadership training program for people with intellectual and developmental disabilities.
Her passion for disability rights stems from her own experiences living and loving with mobility and mental health disabilities as well as wanting to live in a world where disability is no longer a barrier to inclusion and equality.