Our Representatives
Get to know the girls and women who currently represent our local chapter and advocate for issues that matter most to girls and women with disabilities nationwide.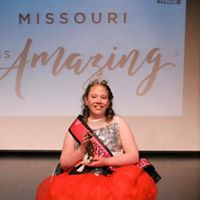 Izzabella Uccello, Missouri Miss Amazing Preteen. Izabella enjoys cheering and baking. She one day aspires to go to New York City and see several Broadway shows.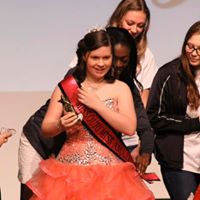 Kaitlyn Strange, Missouri Miss Amazning Junior Teen. Kaitlyn participates in cheerleading and yearbook club at her school. She enjoys listening to music and dancing. When Kaitlyn grows up she would like to go to St. Louis University to become an obstetrician at St. Luke's Hospital so she can take care of mothers and their babies.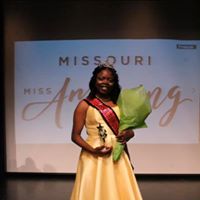 Bailee Rogers, Missouri Miss Amazing Teen. Bailee loves praise dancing, singing, drawing and painting. Bailee is still in the discovery phase and is exploring several options . She looks forward to one day having an apartment, job and car.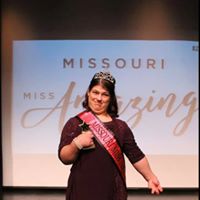 Mia Bausch, Missouri Miss Amazing Junior Miss. Mia enjoys listening to music, word searches, dancing with her sister and watching YouTube. She aspires to one day work with animals and small children.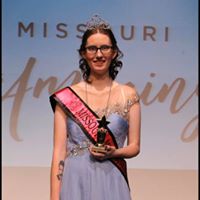 Deanna Hudson, Missouri Miss Amazing Miss. Deanna loves to listen to music, horseback riding, going to the movies, and hanging out with friends. One day she plans to live on her own, buy a house, and have kids. She is a very hard worker and tries to help others as much as possible.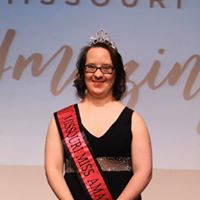 Amanda Koch, Missouri Miss Amazing Senior Miss. Amanda's hobbies include public speaking, making art and crafts, and being in the athelte leadership program. She loves taking notes and making powerpoints. In the future, she would like to eat healthier, set more goals, be more audible for SPOL, and getting every degree in the ALPS program.
Previous
Next